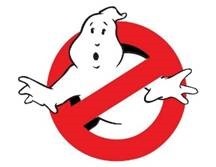 ToW has talked before about appointments and meetings in Outlook – in summary, an appointment is something you put in your diary, a meeting is one to which you invite others (or have been invited to by someone else).
Thinking of meetings you have organised, you can do a few things to make them stand out, like configuring your calendar view to show your own meetings in a different colour.
… click Conditional Formatting, add a new rule and click Condition… to set it up.
Go to the Advanced tab, click on Field and choose All Appointment Fields, then Meeting Status, then set equals Meeting organizer as the condition, set your colour, font etc choice and save it all out.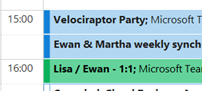 You can see at a glance which ones you need to drive and which ones you can coast along with, muted and your camera off because, "oh, the WiFi's playing up".
Ghost meetings – you're organiser, nobody else shows up
How many times have you joined an online meeting that you organised, waited a few minutes and then realised that the other party/parties have actually declined but you didn't notice? Sure, you can see in the tracking tab of a meeting, but might not check until you've already started the meeting and wonder why you're on your Jack Jones.
At this time of year, it's quite likely you'll have regular meetings with colleagues, customers or partners, and that instance has been declined by all of the invited attendees: the only real solution is to look ahead at your calendar, check the tracking responses and delete meetings which nobody else will attend. What a palaver.
Never fear, dear reader. Here's an Excel spreadsheet with a macro which will list all the future meetings where you are the organiser and all of the attendees have either not responded or have declined, so you can easily decide which ones to go and remove.
Download the ZIP file from the link above, save/open it on your PC and you'll see there's a single XLSM file within. Open that in Excel, allow changes and enable Macros so it will run, then click the Scan Calendar button to show you a list of meetings that you might be able to delete since everyone else has already bailed out. It will take a couple of minutes to run but will eventually show you a list sorted with the earliest at the top.

Have a great holiday season, everyone. See you in the New Year!